Bruce Abernethy: Getting to "both/and"
Getting to "both/and" requires asking new questions. For example, every candidate needs to ask themselves, "If I win, am I going to govern for all people or just for the people who voted for me?"
Bruce Abernethy is a Member of the Bend City Council and COCC Board of Directors, and a grantwriter with the Bend-La Pine School District.
The importance of seeing things as "both/and" vs "either/or"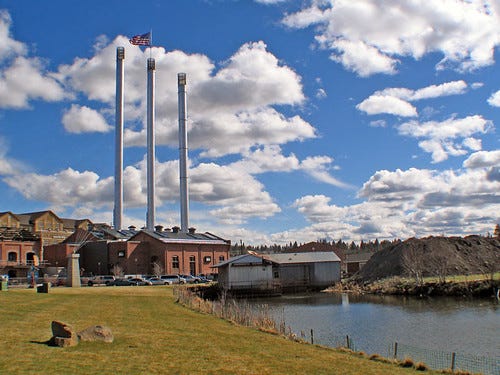 This is as polarized and uncertain an environment as I can remember. While we have probably grown to expect some of this during our once-every-four-years presidential election cycle, we are facing additional unease from a (hopefully) once-in-a-lifetime combination of devastating health and economic consequences of a pandemic, and significant civil unrest due to the passion and angst associated with the rise of Black Lives Matter and its clarion calls for racial justice and police accountability. All of this came before destructive wildfires of unprecedented strength—leaving whole communities destroyed and upending thousands of lives.
This environment would be hard enough if it weren't paired with the demands being placed on all of us to take absolute stances on incredibly complex issues. Yet, we all face pressure to pick a side when asked supposedly binary questions.
For voters, "What are your values?" has been reduced to "Democrat or Republican?"  (Oregonians seem to be sidestepping that one a bit as the fastest growing segment of new voters are actually NA - non-affiliated).  But, I believe my overall point is still valid. 
For candidates, "What principles will guide your decision making?" has been simplified to "Are you for business or labor? Jobs or the environment? Growth or no-growth? Pro- or anti-tourism?"
This open-and-shut approach has often been difficult for me since I tend to be more of a "both/and" rather than an "either/or" kind of person. My hunch is that my willingness to navigate ambiguity comes, in part, from my education. I have a Masters of Public Policy and while the words politics and policy certainly share a lot of the same letters, they bring a completely different perspective to the table.
Politics is primarily about raw power and imposing one's will. Policy is more about finding compromise and balancing competing interests. I think it is possible (and actually more realistic and better for our state and local communities) to be able to hold ideas concurrently that may seem competing on the surface—for us all to think more about policy rather than strictly politics. It's certainly not easy, but it can be done with intention and practice (and humility).
A personal journey to "both/and"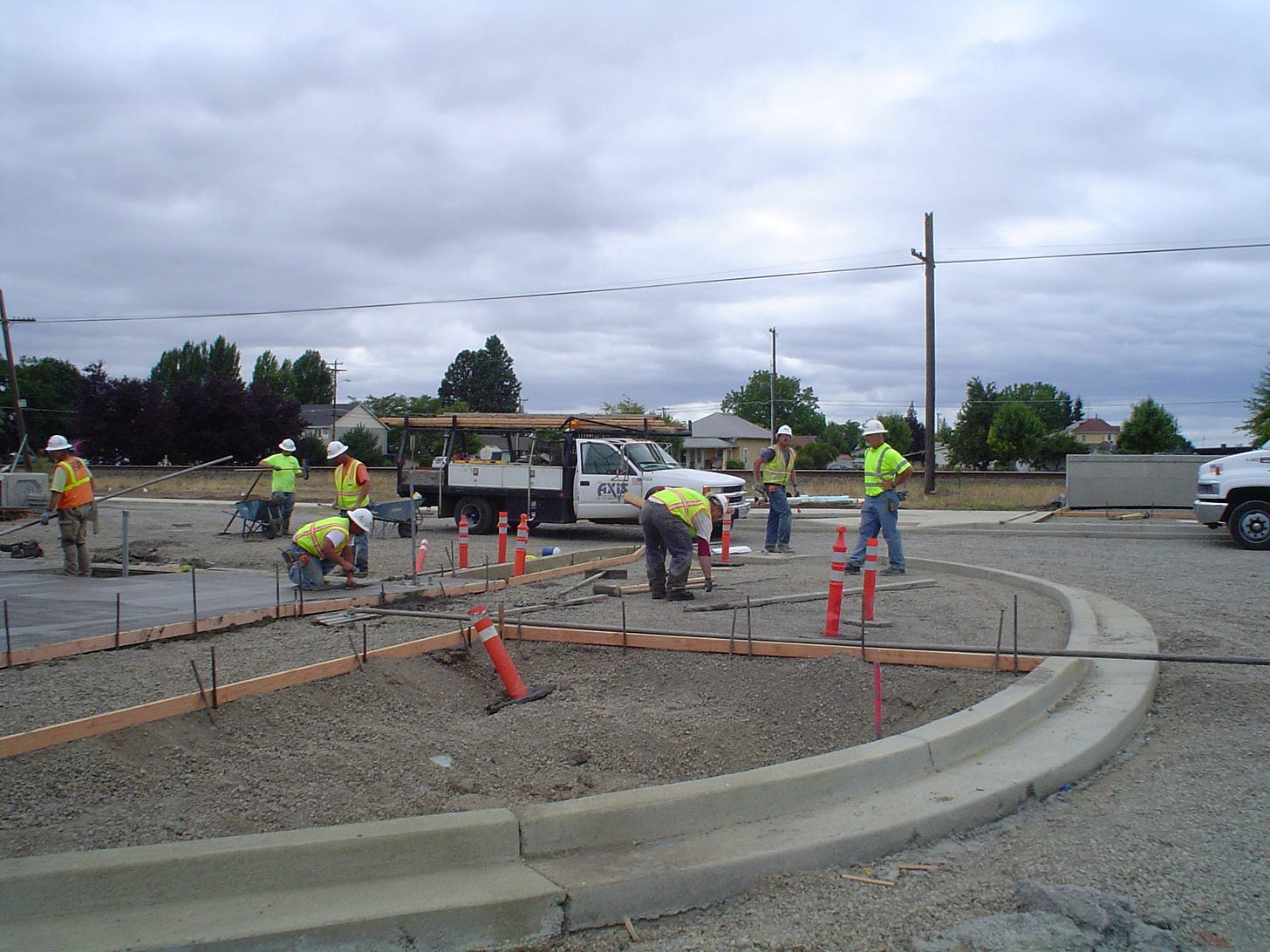 I want to share a story that hopefully helps to make my point.
Back in 2000, I was embarking on my first Bend City Council election (having previously served on the Bend-La Pine School Board and Bend Park and Recreation District Board).  I was part of an active "Slow Growth Down" slate that had formed over concerns about Bend's extremely high growth rate (hitting 6-7% annually in the late 90's). On election night, three of us were elected and Bend instantly went from a 1-6 "progressive" minority to a 4-3 majority. We were ecstatic! Our political goal had been attained! To us, it was clear that Bend had decided to make a significant course correction and we were now headed in a new direction around land use policy and transportation. We took the election results as a mandate from the people and dove right in - one of our very first actions included firing the City Manager who we (incorrectly) blamed for allowing this high rate of growth.
What I/we didn't realize at the time is that the "new direction" upon which we were now embarking - and the progressive candidates or policy approaches for which we were advocating - would be repudiated, not only in the next election, but in the next five local elections! This included the 2001 Park and Recreation District Board election, 2002 Park and Recreation District Board recall effort, 2002 Bend Parkway vote, 2002 Bend City Council election and the 2003 vote on the construction of the Bill Healy Bridge!
Eventually I realized the distinction between politics and policy. Cognitive dissonance finally kicked in and I was able to recognize that it was actually our 2000 election that was the outlier. Since then, Bend has continued to move gradually left, but lesson learned is that lurching in that direction (or unilaterally in any direction for that matter) is not a good idea and can lead to years of unnecessary gridlock—setting up a political pendulum that makes planning for the future much more difficult.
How does this lesson apply to being able to hold multiple, often competing ideas? Speaking as an elected official to all the candidates out there (and volunteers and supporters actively involved in a campaign), you need to recognize that at some level you are operating in a bubble. Everybody in the room thinks the same on the issues, on the value of specific character traits, on how you see the world. It is easy to see oneself as mainstream because so many other people around you think and feel the same way. It is also seductively easy to perceive anybody outside that bubble and way of thinking as extreme and, therefore, easily dismissed or minimized. The continued use (and unfortunate effectiveness of) negative advertising is definitely a contributing factor to this problem.
It's easier to fiercely defend an absolute position than to grapple with the trade-offs of a position in between the extremes. I bring this up because people nowadays feel so strongly on so many issues. What's more, we seem to have lost the ability both to effectively communicate. Which means that the people who are willing to reach across the aisle and compromise are attacked rather than celebrated. Compromise has become a dirty word when to me it is a very positive outcome as it represents an acknowledgment of humanity and of each other.
Getting to both/and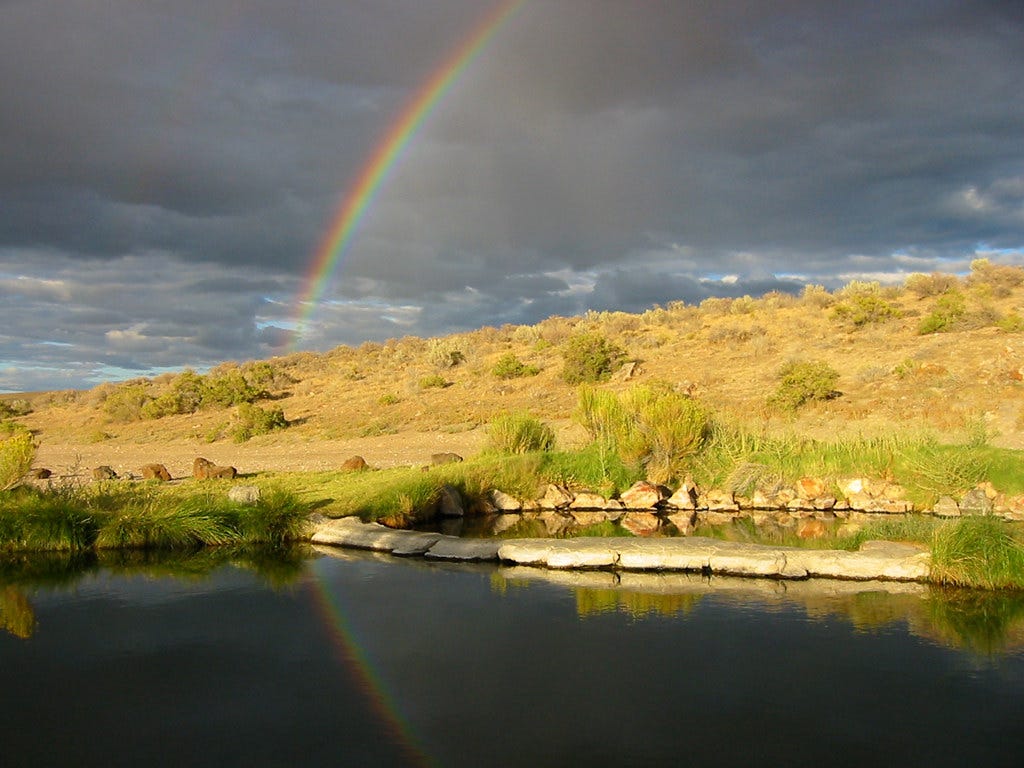 How do we move to "both/and"? I can't stress strongly enough the importance of getting to know people on a personal as well as a professional level – actually sitting down and having a conversation – rather than allowing whomever you've labeled as "them" to persist in all their negative attributes.
Again, a quick story illustrates this point. I entered the 2000 race with a decidedly negative perception of the development community (developers, builders, realtors).  I thought they were largely greedy people—taking advantage of Bend's amenities, and not committed to its future. Bringing an open mind to conversations I had with their representatives over the years, I was able to learn that Oregon's land use laws actually don't have a good mechanism to regulate the rate of growth, and I was able to understand role of developers not only in creating the community I was taking advantage of in the present, but in helping to build the housing and infrastructure we need in the future.
Getting to "both/and" requires asking new questions. A fundamental question that every candidate needs to ask themselves is, "If I win, am I going to govern for all the people or just for the people who voted for me?" I'm guessing most politicians will say the former (because they are politicians after all), but to actually do so requires moving beyond the power struggle and the constant emphasis on winners and losers. We all need to co-exist and we need to acknowledge that there will always be others who view the world differently. That is not the problem. The problem is the power struggle and believing it needs to be one way or another. When you let go of the power struggle, you can learn there is room for both/and - other points of view, and who knows, you might even change your own opinion along the way!
**********
Keep the conversation going via our Facebook: https://www.facebook.com/oregonway